The perfect addition to your daily routine, our Vitamin Bites make snacking easy. These tasty bites come in three flavours, each enriched with an expert blend of vitamins and minerals, so you can feel your best all day long.  
Here's everything you need to know about these brand-new bites. 
Beauty Bites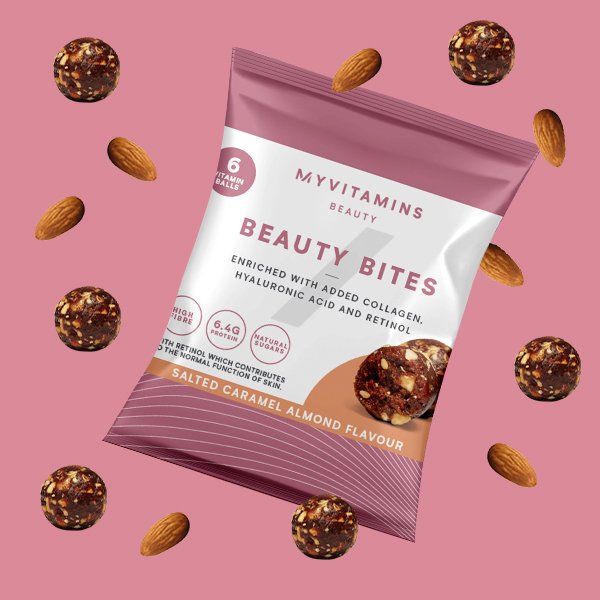 Support your skin on-the-go with our Salted Caramel Almond flavour Beauty Bites. Per serving, these delicious snacks contain 5g of collagen, 50mg of hyaluronic acid and 120mcg of key beauty ingredient, retinol, making them the perfect addition to your skincare routine.  
Collagen is an important protein found naturally in the body, which affects the elasticity of our skin. Our collagen levels decline as we age, so you might want to supplement them further. We've also added vitamin C to our Beauty Bites, to support collagen formation (1) and protect your cells against oxidative stress. 2