Introducing one of our bestselling summer supplements, Tanning Tablets. This unique formulation contains essential vitamins, minerals and a phyto pigment complex. But how exactly can a capsule help to build your tan? Read on to find out.   
In this article, you'll find: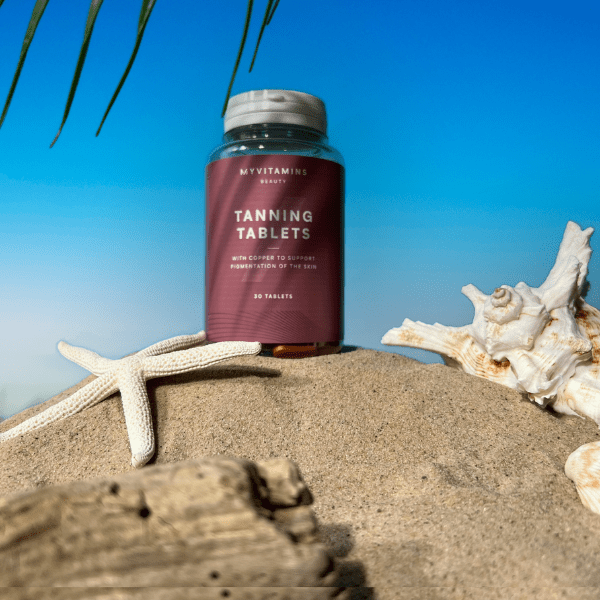 What Are Tanning Tablets?
Myvitamins Tanning Tablets are an expert blend vitamins, minerals and active ingredients, designed to help you support your hair and skin from within.  
Each tablet contains:  
Biotin, zinc and selenium to promote healthy hair, skin and nails. 1

 

Copper to contribute to normal skin pigmentation. 2

 

Vitamin C to help maintain collagen formation and protect cells from oxidative stress. 3

 

A phyto pigment complex of beta carotene, lycopene, and L-tyrosine.