Introducing our bestselling Sparkling Vitamin Waters. Perfect for Summer, these refreshing drinks come in four fruity flavours, each bursting with essential vitamins, minerals and electrolytes. Not only are these vitamin waters all vegan-friendly, but they also contain zero calories and zero sugar, making them the perfect addition to your daily routine. Read on to find out more.  
Recharge Energy Vitamin Water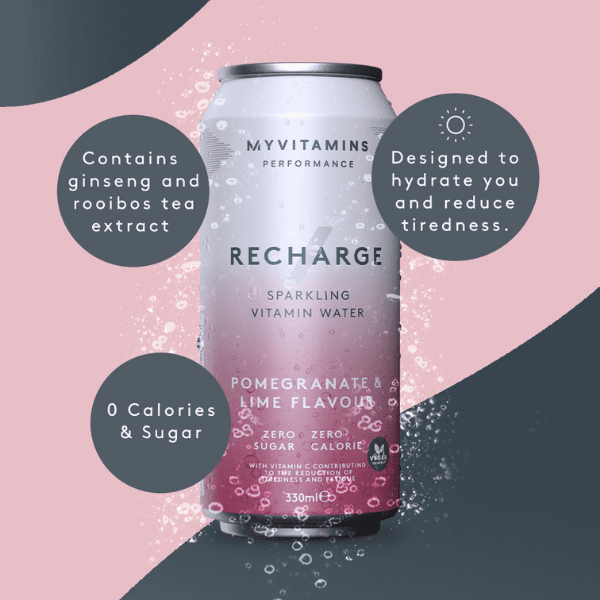 Perfect for those wanting to boost their energy levels without caffeine, our Recharge Energy Vitamin Water is an expert combination of natural ingredients and essential nutrients. These include ginseng and rooibos tea extract as well as vitamin C to support immune function (1) and vitamin B12 to fight feelings of fatigue. 2
As with all of our Sparkling Vitamin Waters, this Pomegranate & Lime flavour drink contains magnesium to maintain normal electrolyte balance. (3) Electrolytes are electrically charged minerals and compounds which play an important role in alertness, muscle function and more. These minerals can easily be lost in sweat during high intensity exercise. Our Recharge Energy Drink is a tasty, convenient way to replenish your levels each day.