With water making up around three quarters of our body, it's essential to stay hydrated. But did you know there's more to hydration than just water?
Myvitamins Hydrate is our new refreshing drink powder enhanced with electrolytes and essential vitamins. Read on to find out what's in our Hydrate formula, and how electrolytes help keep you hydrated.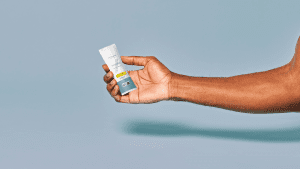 What Are Hydrate Stickpacks?
Hydrate is a light, clear powder mix with B vitamins, electrolytes and vitamin C. It's designed to mix with your water for an extra hydration boost and a burst of fruity flavour. Take your pick from zesty Lemon & Lime or sweet Strawberry & Cherry!
Stickpacks are convenient single-serving sachets with just the right amount of Hydrate powder for a bottle of water. Just pack one in your work or school bag to add some essential vitamins and minerals to your water whenever you need.