A popular plant known for its distinctive purple flowers, milk thistle is widely known for its benefits on liver function, bone health and more. Here's everything you need to know.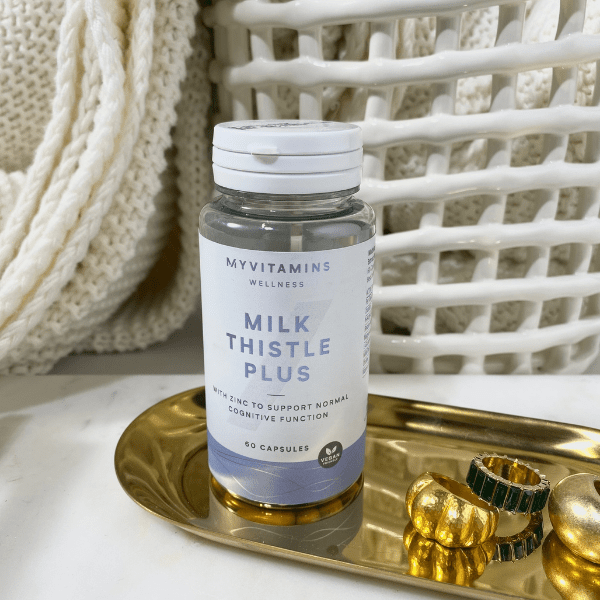 What Is Milk Thistle?
Milk thistle is a prickly plant that mostly grows in Mediterranean countries. It's active ingredient, silymarin, is used to make natural remedies with a variety of benefits. Some evidence suggests that this plant can improve cholesterol levels and general heart health. 1
Other studies have shown this plant to play an important role in bone health. Although more research needs to be done, initial conclusions show milk thistle as effective in preventing the bone loss. 2
Does Milk Thistle Detox The Liver?
This plant has been involved in studies around liver health, with results suggesting that it can help to reduce liver damage and inflammation. Silymarin keeps toxins from attaching to the liver, making it a popular home remedy for jaundice, fatty liver disease and even hangovers! 3
How Should I Take This Plant?
Myvitamins Milk Thistle Plus Capsules are a vegan-friendly formulation, with added vitamins and minerals to support your every wellbeing from within. Each capsule contains:  
Choline to maintain normal liver function.

 

Zinc to support cognitive health.

 

Vitamin B6 to help fight fatigue. 

 

Biotin to promote healthy hair and skin.

 

Magnesium to maintain healthy bones.

 

Niacin (vitamin B3) to aid normal

energy-yielding metabolism.

 
Try them for yourself here: