This Summer, we want to help you feel *skincredible. From feeling good in your own skin to having confidence to be yourself, *skincredible is about much more than beauty. We're sharing the stories of our customers, ambassadors and staff, asking them how they feel their best every day.
Meet Craig, our Social Video Editor
Myvitamins Social Video Editor Craig expresses himself through his clothes and his cooking. Whether he's busy in the kitchen or trying out new styles, Craig uses his creativity to feel confident…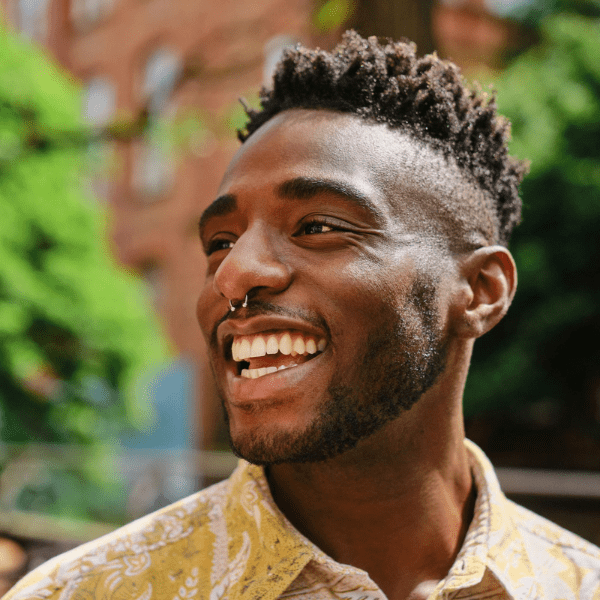 What parts of your daily routine make you feel good?
My style reflects my mood and I like dressing accordingly. Fashion makes me feel confident, because when I look good, I feel good and when I feel good, I'm happy. I love being unique, so I often DIY my clothes to put my own spin on my wardrobe.
As a creative there's nothing more I love than going wild in the kitchen and searching the pantry for ingredients I can throw together to make a great dish.
Can you explain what beauty means to you?
Beauty is subjective, different cultures and different people have contrasting views on beauty ideals. Look how you want to look, be who you want to be and love yourself.
Was there a time you didnt't feel good about yourself? What has changed?
There has been times when people have called me too skinny, too dark or too feminine and that did knock my confidence.
As I grew older and came out, my style and confidence developed and I learnt the art of not caring about others opinions. Their negativity is a reflection of their own insecurities.
What Myvitamins products do you use and why?
Every morning I take my Hair, Skin & Nails Capsules, Alpha Men and Gut Gummies. The Hair, Skin & Nails Capsules give me a glow and make my skin feel so much softer and Alpha Men helps me with an extra boost of vitamins. Having these as part of my daily routine makes me feel great from the inside, which radiates to the outside.