Reaching your fitness goals can be tough, but supplements can help to boost your workout routine from within. Elevate your exercise game with Myvitamins Pre-Workout Shot, an expert blend of popular nutrients including vitamin B, creatine and caffeine. Here's everything you need to know about this delicious new supplement.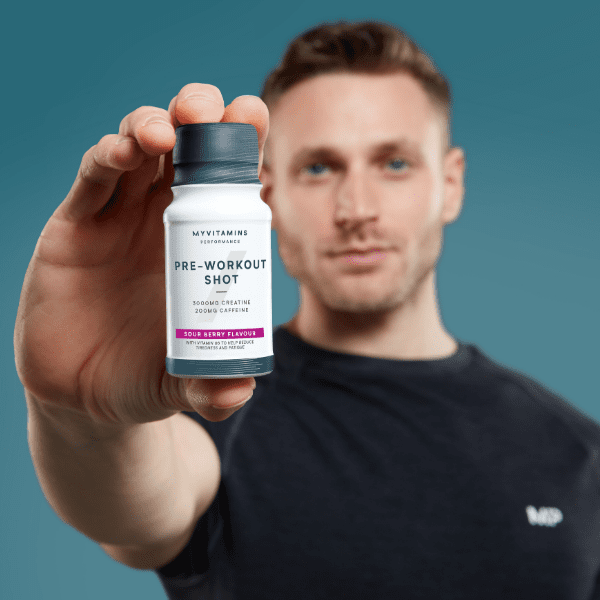 What Is Our 
Pre
–
W
orkout
 Shot?
Myvitamins Pre-Workout Shot is a tasty shot drink designed to energise you before your workout. Our unique formulation includes beta–alanine and AAKG, two amino acids which are important for protein growth and hormone function. These shots also contain creatine, a naturally occurring compound in our muscle cells which increases performance during high intensity exercise. 1 
Fighting Workout Fatigue
Sometimes, tiredness can slow us down and prevent us from getting the most out of our fitness routine. For this reason, our Pre-Workout Shots include vitamin B6 and B12, two essential nutrients which support normal energy yielding metabolism and reduce feelings of fatigue. (2,3) We've also added caffeine to improve alertness and increase concentration. 4 
This delicious shot drink comes in Sour Berry flavour and is vegetarian-friendly. It's the perfect way to support your workout goals every time.  
Shop yours here: