At Myvitamins, we're committed to helping you feel beautiful from the inside out. Our ever-growing beauty collection ranges from hair strengthening support to skin health solutions. 
Not sure where to start? Here's a guide to some of our favourite beauty essentials.  
Hyaluronic Acid 
Wow my skin is so supple and plump at the moment. Love it. I've purchased a second bottle!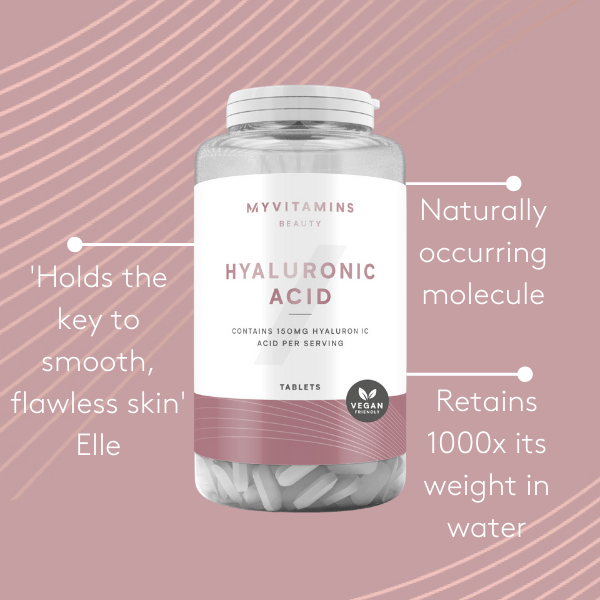 Hyaluronic Acid is a moisture-retaining molecule found naturally in our skin. According to Healthline, this molecule can reduce the appearance of fine lines and speed up wound healing. 1  
As we age, our natural levels of hyaluronic acid decline, so you might want to try supplements to restore the amount of it in your body. These skincare favourites are now available in a larger bottle of 60 tablets, so you can enjoy their benefits for even longer.