myvitamins
health and wellness made simple
Why myvitamins?
Our philosophy is health and wellness made simple, through premium quality ingredients developed by our experts, especially for you.
Here at myvitamins we have created a complete range, with products you'll love from a brand you can trust.
We want to educate and inspire people to live happier and healthier lives. We're here for you, whatever you need.

Our own brand range includes vitamins, minerals and supplements, superfoods, proteins and our myvitamins Snackbox.
Cook, bake, shake or take; there are a million different ways to enjoy your daily dose of goodness.
All premium quality, expertly sourced and delivered to your door.


Shop the range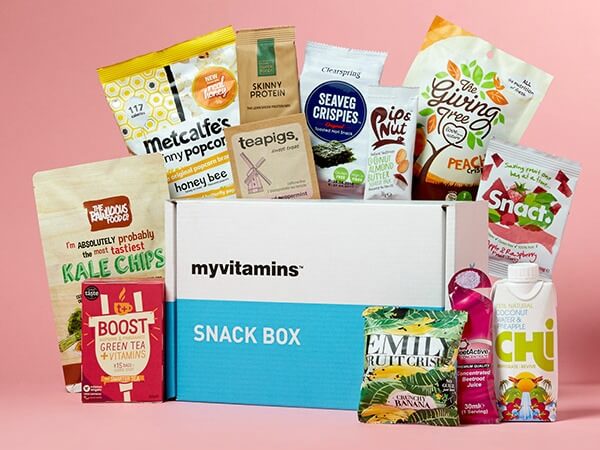 What is the Snack Box?
The myvitamins snackbox is way more than just snacks…sourced by our wonderful in house nutritionists, it contains a convenient combination of perfectly balanced, minimally processed, wholesome snacks, supplements, superfoods, vitamins and many more! 
Shop Now
Best Sellers