It's that time of year when pumpkin-spiced drinks are everyone's favourite treat. For those who are wanting to enjoy a mug of hot chocolate without worrying about the calorie intake, we've created a healthier, low sugar pumpkin-spiced recipe that's enriched with beauty vitamins and collagen. What's not to love?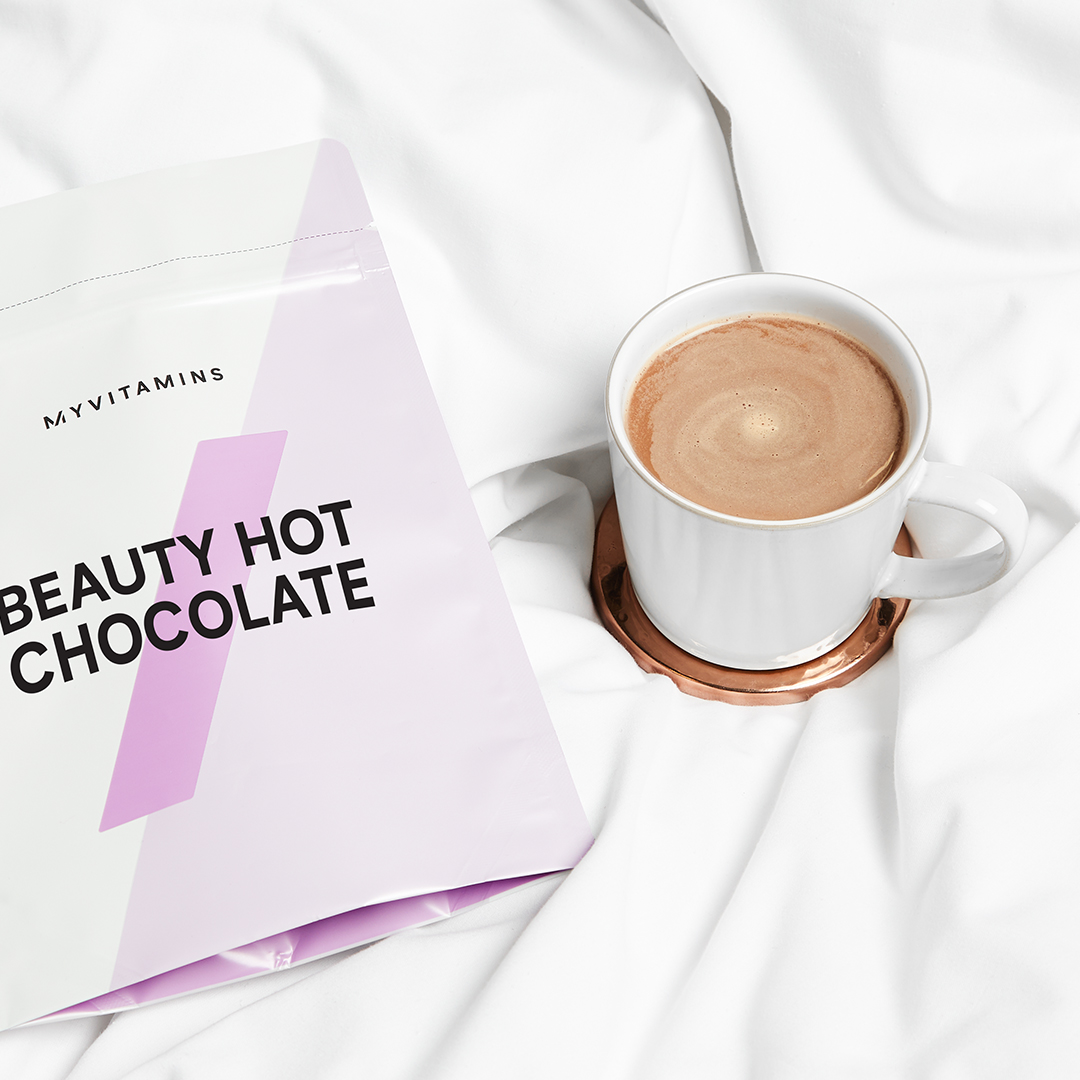 Pumpkin-Spiced Beauty Hot Chocolate Recipe
What you need:
200ml hot water
Dash of milk (of your choice)
Whipped cream
1 teaspoon pumpkin puree (or ¼ teaspoon pumpkin pie spice)
Pinch of ground cinnamon
Pinch of ground nutmeg
Method:
Add 2 tsp (10g) of Myvitamins Hot Chocolate into a cup, fill with 150ml hot water and stir well.
Stir in the pumpkin puree and add a dash of milk for a creamier drink.
Add whipped cream and sprinkle over a pinch of ground cinnamon and nutmeg.
At only 36 calories per serving, our Hot Chocolate means you can enjoy a warm cup of deliciousness without feeling guilty, so serve and enjoy!