Warm, comforting, delicious – hot chocolate is on everyone's shopping list as soon as the temperature drops. We're here with a guide to our Beauty Hot Chocolate to introduce you to the benefits and the reasons we (and our customers) love it.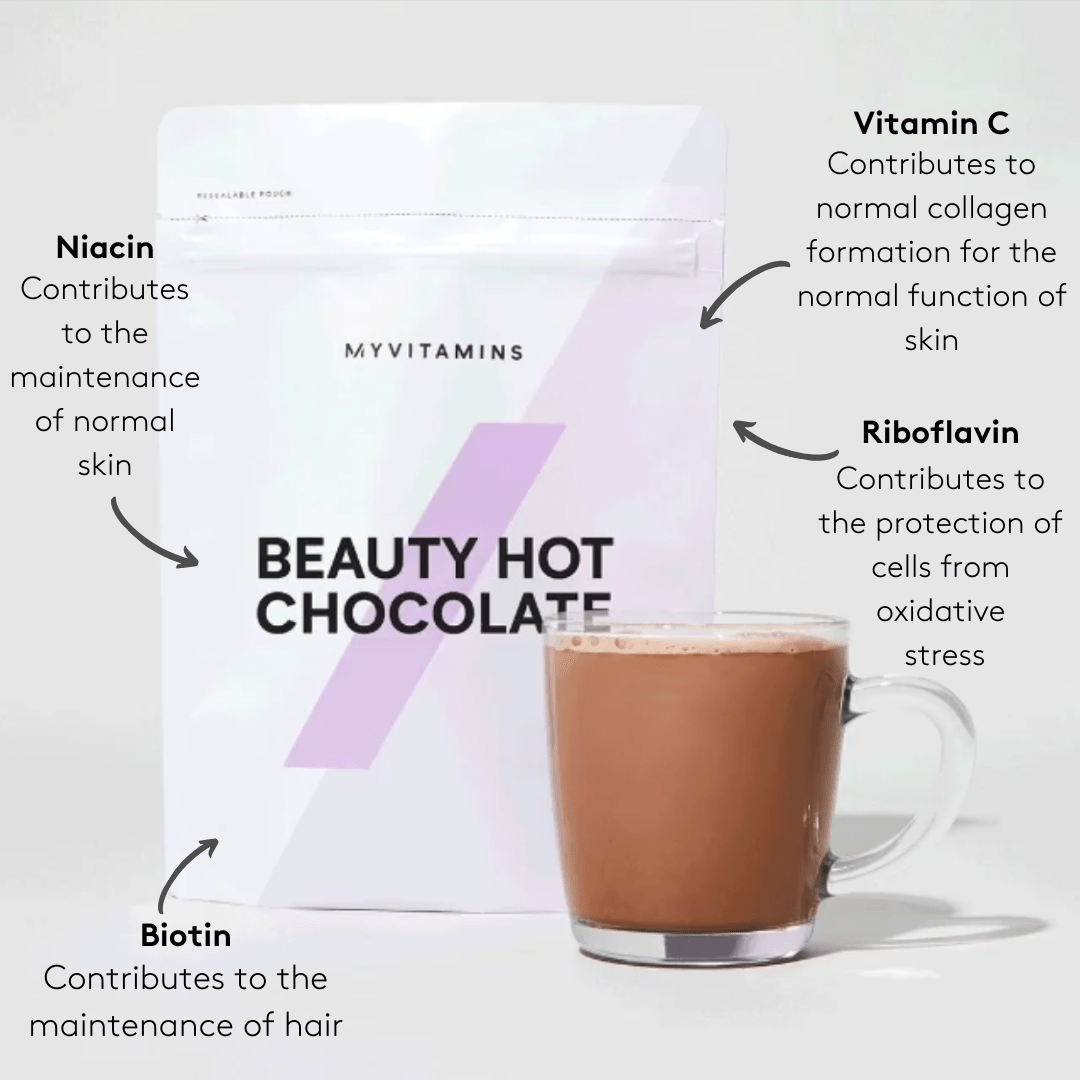 What is Myvitamins Beauty Hot Chocolate?
Known as a guilty pleasure and tempting treat, the calorific sugar count in hot chocolate can be off-putting. However, did you know that there's a reduced sugar hot chocolate that can support your hair, skin and nails? 1,2,3,4
Myvitamins Beauty Hot Chocolate is an expert blend of Organic Cocoa powder and popular beauty supplements including biotin, riboflavin and niacin, with added Vitamin C which contributes to normal collagen formation for the normal function of skin. 1,2,3,4 Our expertly-formulated combination is perfect to add to your daily skincare routine to support your inner beauty. We've done the work for you so you can sit back and enjoy.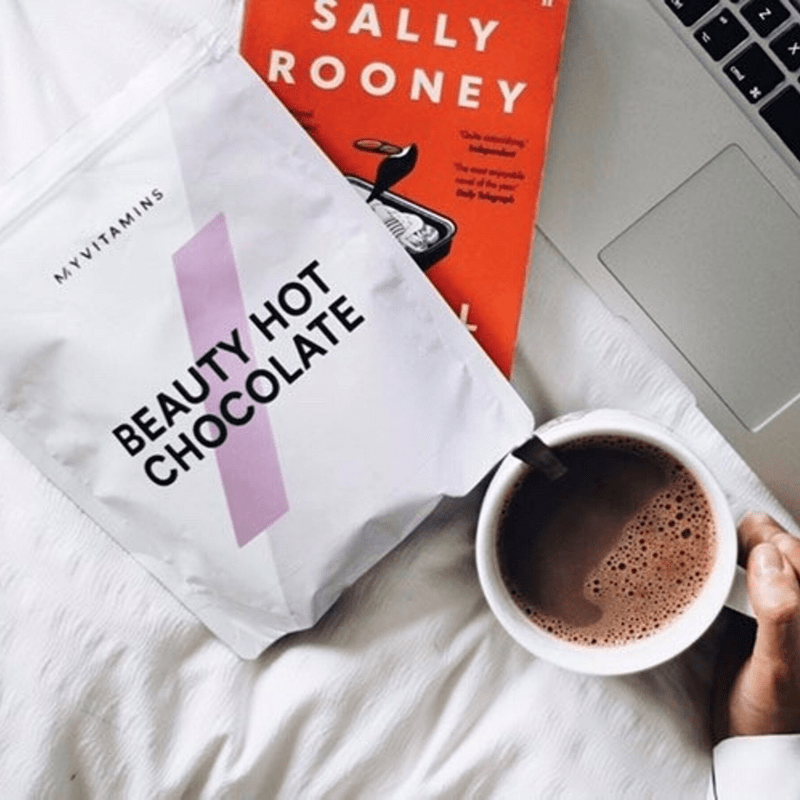 Oh, and did we mention that it's only 36 calories per serving? So you don't have the guilt of most hot chocolates which contain high amounts of sugar and saturated fat. What more could you want from a tasty mug of hot chocolate?
Shop your favourite winter drink without the guilt: