Your favourite breakfast just got an upgrade with our new Collagen Pancakes.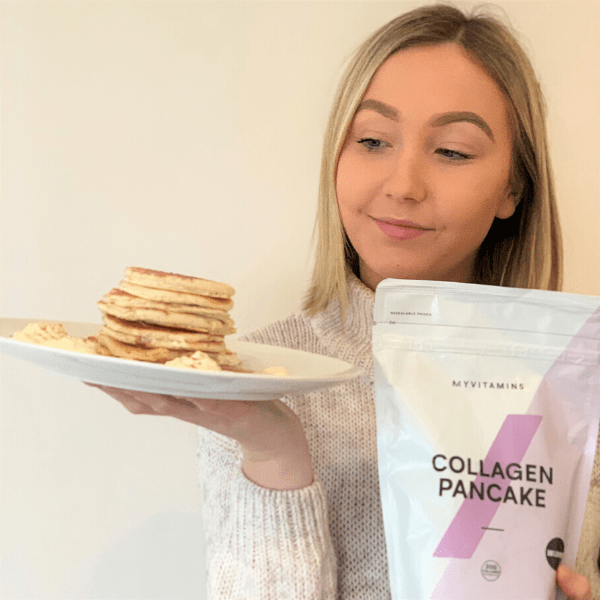 Collagen is the most abundant protein within the body and is the major component of connective tissue within your hair, skin and nails. As we age, our natural collagen levels decline resulting in a decline of skin elasticity.
Perfect for those wanting to add something to their beauty routine in a tasty and convenient form, our easy to make pancake mix is the ultimate breakfast combo.
Ideal for those concerned about declining skin elasticity, our innovative Collagen Pancakes contain 20g Collagen per serving, are high in protein, and come in a low sugar blend. What's not to love?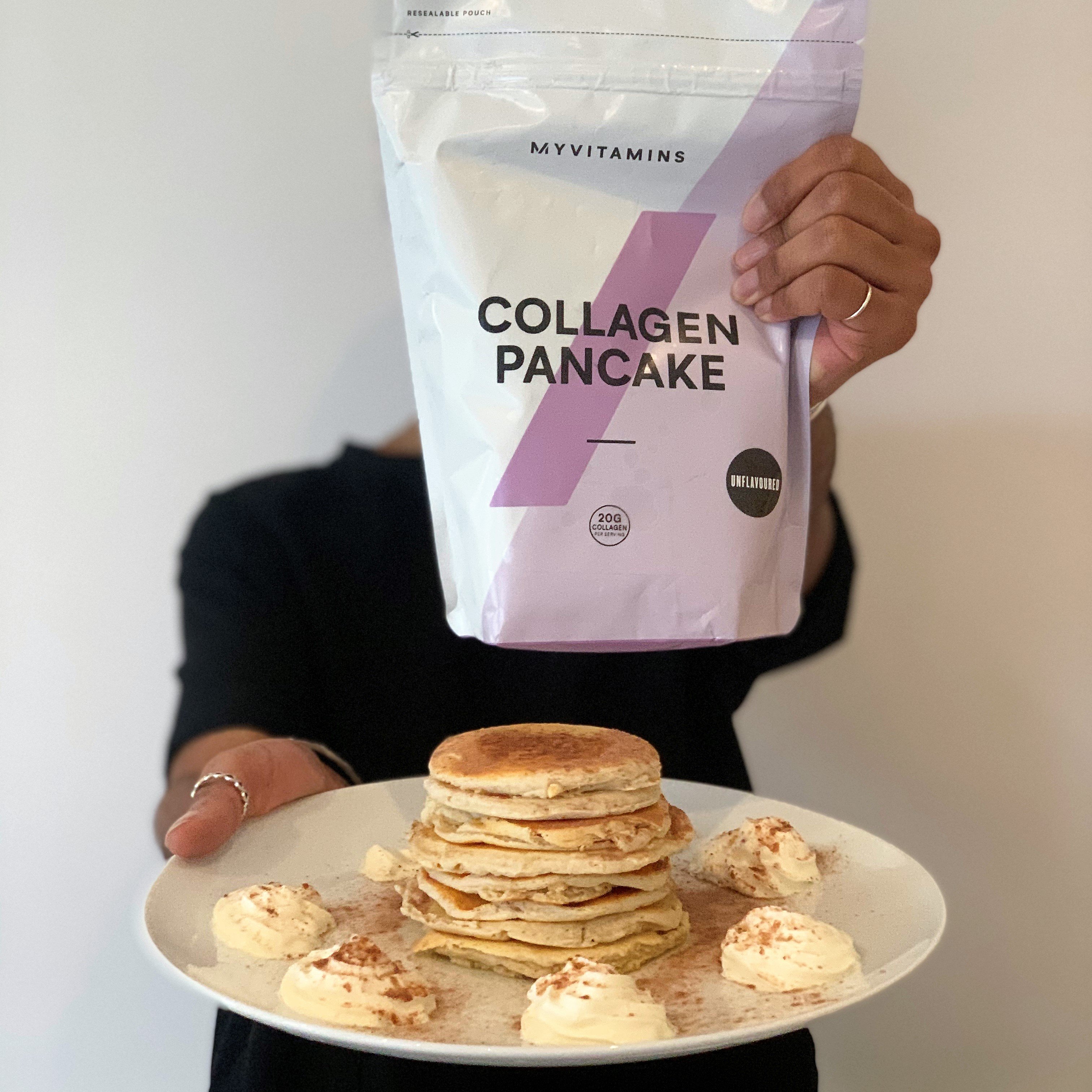 How To Make:
Our new Collagen Pancakes are the tastiest and most convenient way to increase your daily intake of hydrolysed collagen. Here's how to enjoy them:
Add 2 large scoops (45g) to 100ml milk or water and mix together. Heat a frying pan over a high heat and add a small amount of oil/butter. Reduce to a medium heat and add 1/2 batter to the pan and cook (makes 2 pancakes).
You can flavour your pancakes with cinnamon or vanilla, or top with bananas, strawberry or chocolate to make your own Collagen Pancake creation.
Shop your new ultimate breakfast combo: