Sometimes, increasing your vitamin intake can feel like a chore. For a delicious way to support your daily routine, try our brand-new gummy range. We're launching four new gummies, each expertly designed to boost your everyday wellbeing.  
Here's everything you need to know about these tasty new supplements.  
Gut Gummies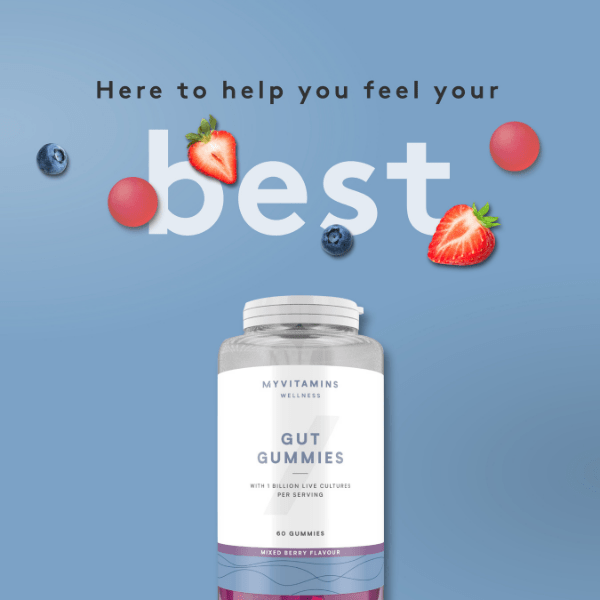 The gut is a complex part of the body which plays a part in our immune health, brain function and sleep. According to the NHS, around 4 in 10 people suffer from digestion problems including bloating, heartburn and more, (1) so gut health is something we should all be clued up on. 
Myvitamins Gut Gummies are expertly formulated with over 1 billion B. Coagulans, live cultures which produce enzymes to promote excretion and digestion. (2) We've also added vitamin C to support immune health, (3) maintain cognitive function (4) and reduce feelings of tiredness and fatigue. (5) Not only do these gummies come in a delicious Blueberry flavour, they're also low in calories and fat, making them a must-have addition to your daily routine.  
Look out for these onsite from 22nd October.
Apple Cider 
V
inegar
Gummies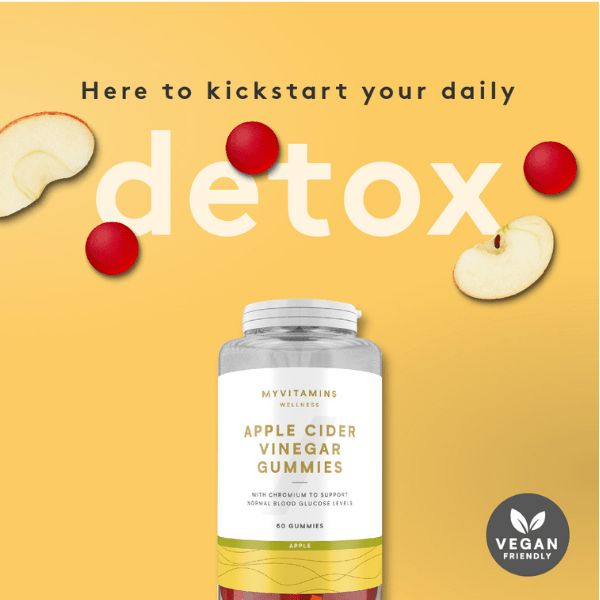 As our brand-new addition to our Weight Management range, Myvitamins Apple Cider Vinegar Gummies are a great addition to your detox journey.  
According to Healthline, apple cider vinegar has grown in popularity over recent years due to its 'impressive' effects on weight loss. (6) Two of these gummies are equivalent to one shot of apple cider vinegar, (7) making them the perfect way to support your weight management goals. These gummies contain chromium to support blood glucose control (8) and to maintain normal macronutrient metabolism. (9) We've also added vitamin C to help reduce feelings of tiredness and fatigue. 10 
Look out for these onsite from 22nd October.
Multivitamin Gummies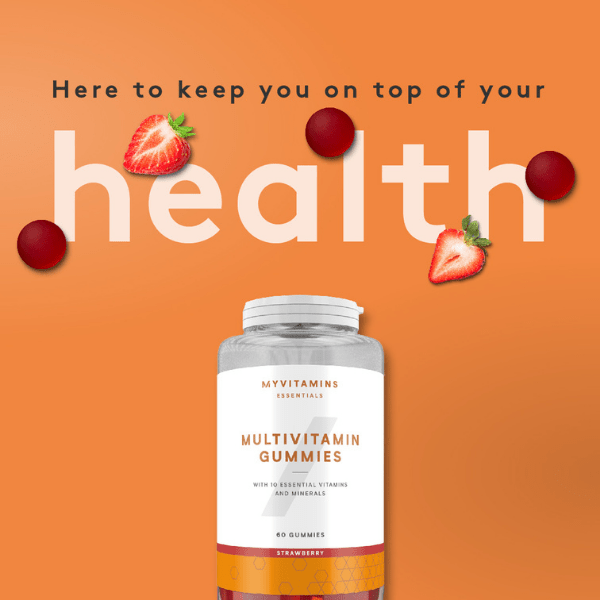 For a delicious dose of 10 essential vitamins and minerals, try our Multivitamin Gummies. These are now available in a larger bottle so you can enjoy them for even longer.  
Our fruity blend includes vitamin D to maintain healthy bones, (11) vitamin A to support your skin (12) and iron to contribute to cognitive function. (13) We've also added biotin to promote healthy hair and nails, (14) helping you to support your wellbeing from the inside out.  
Shop yours here: