This Valentine's Day we're spreading the love with a collection of our bestselling beauty supplements. Whether you're gifting a loved one or shopping for self-care, this range is the perfect way to feel and look your best. Here's our guide to boosting your wellbeing this Valentine's Day.  
Our Valentine's Day Gift Guide
Biotin & Retinol Bundle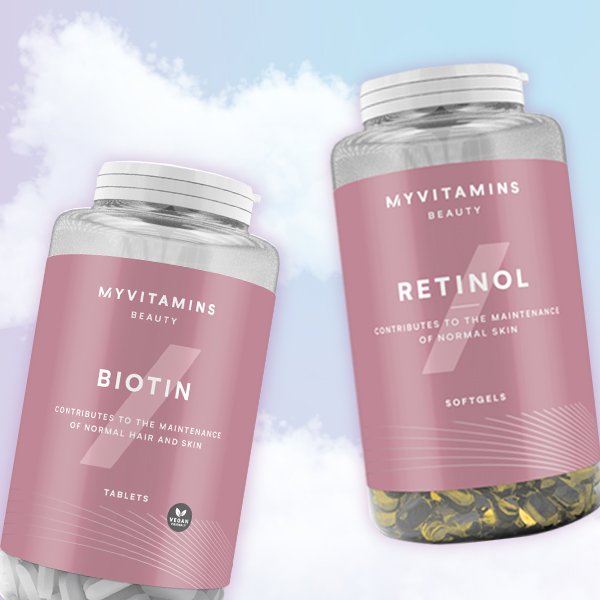 Harness your inner beauty this Valentine's with our Biotin & Retinol Bundle. This perfect pairing of two essential vitamins includes retinol to support skin health (1) and biotin to promote healthy hair and skin. (2) Biotin, otherwise known as vitamin B7, also plays a part in our cognitive health (3) and our energy levels, (4) making this bundle an all-round must-have when it comes to general wellbeing.