Introducing a unique formulation of vitamins, our Menosure is a new addition to the wellness range.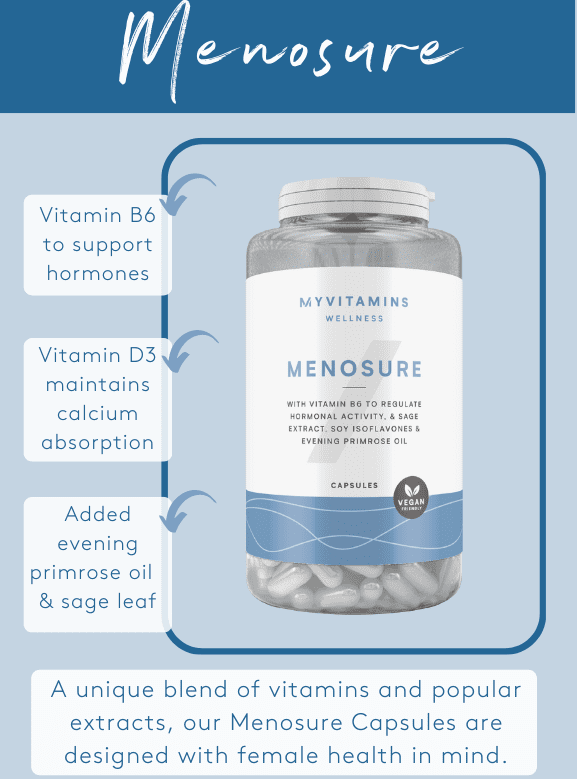 What Is Menopause?
Menopause is a series of hormonal changes that occur after a woman's periods stop. This usually happens between the ages of 45 and 55, with symptoms including hot flushes, brain fog, mood swings and more (1)
Whilst menopause is unavoidable, there are things we can do to ease symptoms, including, diet and lifestyle changes.
What Is Myvitamins Menosure?
Designed to support female wellbeing from within, the Myvitamins Menosure is a convenient blend of vitamins, minerals, and popular extracts. Each capsule includes vitamin B6 to support normal hormonal functions (2), vitamin D3 to maintain calcium absorption and encourage bone health (3) and vitamin B12 to help reduce feelings of fatigue (5). There are
also added plant extracts such as evening primrose oil and sage leaf, to help your menopausal symptoms such as hot flushes (6).
Try it for yourself here: