Retinol is one of the most sought-after ingredients in the beauty industry, renowned for its benefits on the skin. This molecule is used to treat several skin conditions including wrinkles, age spots and acne. 
Want to know more? Read on for the low–down on all things retinol.  
What Does Retinol Do?
This beauty favourite has been linked to various improvements in skin health, including neutralising free radicals to support collagen function. As we age, our collagen levels decline and this can affect the elasticity in our skin. Retinol's role in maintaining collagen production has been known to 'plump' the skin. This minimises the appearance of enlarged pores and fine lines. 1
In addition, retinol has been associated with acne treatment. Its creation of comedolytic agents can help to prevent blemishes or redness forming on the skin. 1
To find out more about vitamins and acne, read our blog post.  
Can Supplements Help?
Myvitamins Retinol softgels make it easier than ever to support your beauty regime from within. Ingestible beauty supplements support the absorption of molecules in the blood rather than putting them onto the skin. Additionally, our softgels are formulated with vitamins to support the immune system and maintain cell function. 2,3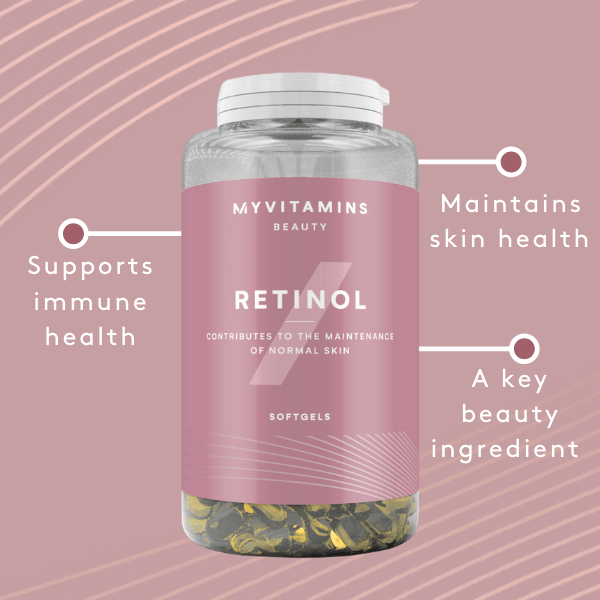 Our Retinol softgels are a convenient way to support your skin. Just take one a day to enhance your beauty routine from within.   
Get yours here: