So, it's the beginning of September and unfortunately the summer months – holidaying, soaking up the sun and a few too many afternoon drinks in beer gardens – are over. After a couple of months of half-decent British sunshine, some much-needed relaxation and of course, Love Island to keep us all going, it's no wonder the transition into September can be tricky. But don't worry, it's not all bad news. By taking care of your inner wellbeing and physical health, you can feel revitalised and get yourself out of that dreaded September slump. 
3 ultimate tips to beat those September blues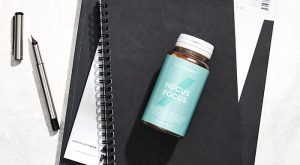 1. Stay active and maintain energy levels
Admittedly, a night-time run or morning gym session becomes less appealing when the nights get darker and the temperature drops by a few degrees. With shorter days and colder weather, it can be difficult to maintain motivation and feel energised. This September slog isn't good timing for those starting a new academic year at school or university and can make that 9-5 day in the office even harder to get through. Despite these struggles, there are plenty of things you can do to help fight fatigue and make your body feel good from the inside out.
Instead of sitting at your desk for your entire lunch break, have a walk around to get you moving. If you can get some fresh air, great, if not, a simple walk around the office can do wonders. To retain energy levels without your usual seven coffees, try our Wakey Wakey Tablets, and if you're finding it hard to maintain mental performance, try our Hocus Focus Capsules for cognitive function support and that much-needed boost.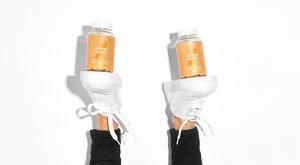 2. Make time for the things that you love
Just because the sun isn't shining doesn't mean you can't do things that make you happy. Self-care doesn't have to involve an expensive spa day or Ibizan yoga retreat, it can simply mean introducing little things into your routine that help to improve your overall wellbeing. Reach out to a friend, go out for dinner, watch your favourite film or read a book.
Self-care is all about taking some time out of your day to break the monotonous cycle of everyday life, reduce stress and improve your mental health. Because all of that is so much easier when you're feeling good physically, don't forget to support your immune system at a time when everyone starts coughing and sneezing with our Immunity Plus and Chewable Vitamin C Tablets.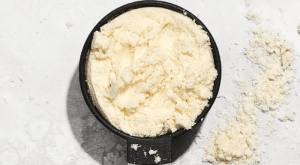 3. Adapt your night-time routine to wake up feeling refreshed
You can use the darker nights and colder weather to make your inside space more relaxing, peaceful and cosy. With the season changing, our body clocks can go a little askew, so begin to wind down about an hour before you want some serious shuteye. Dim the lights, give yourself a screen break and light a candle to get into that comforting routine which takes you back to your childhood. To promote a better night's sleep, try our Beauty Sleep Capsules, enriched with a relaxing blend of herbs and minerals which also help to improve the health of your skin, nails and hair.
To sum up…
Scrolling back on your holiday pics and reminiscing about the summer fun can make you want to fast-forward to summer 2020 already, but with these easy tips and tricks, the transition into September doesn't have to be so bad. Let us know if you try any of these methods out and send us pics of you beating those post-summer blues on Instagram.