Former Special Forces Soldier Dean Stott was forced to leave the military after 11 years of service due to a parachuting accident in 2011. Since then, Dean has gone on to work in the private security sector and gain two world records cycling the longest motorable road in the world – The Pan American Highway.
As a myvitamins ambassador, we sat down with Dean to ask about his strength, values and determination which have taken him from a debilitating injury to taking on and completing huge projects.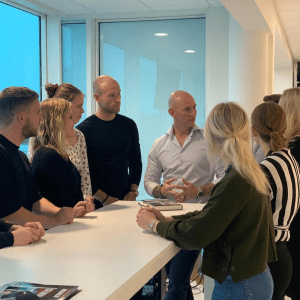 An Interview with Dean Stott
Q: The Special Forces' ethos of 'the unrelenting pursuit of excellence' is clearly a part of your personal ethos. Can you expand on this and explain how you get the determination to maximise your potential?
'The unrelenting pursuit of excellence'
The unrelenting pursuit of excellence is a great ethos because it's not just about the military and sport, it's about everything you do. Give 100% and go to sleep at the end of the day knowing you've given everything.
Focus on your own goals
The problem we have these days is that people compare themselves to others. Don't compare yourself to others because you are unique. Set yourself goals and try to achieve them. You see a lot of people who haven't achieved their goals for the day and they say 'I'll do that tomorrow'. Stay that extra 10 minutes in work or do that extra 20 minutes on the bike.
Break your goals down into smaller steps
Break your goals down, especially for those big projects. If you looked at the project as a whole, the enormity would be massive. Break it down so that it's manageable for you mentally. I think that's where a lot of people get overwhelmed. Stage by stage you become confident in your abilities and start to think that it's manageable.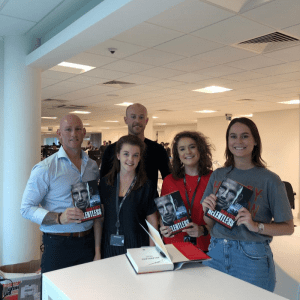 Q: Your career and personal challenges have required immense mental and physical strength. As an advocate for mental health charities, how do you find strength in the face of adversity and strive to overcome both emotional and physical challenges?
Have confidence
Again, confidence in my own abilities. I'm very fortunate, I've been in situations in the Special Forces and the private security sector that I can fall back on and relate those scenarios to a scenario that I was facing.
Mind over matter
I believe that 80% of it is mental, I think that I'm more mentally fit than I am physically. People don't trust in their own abilities. I'm confident, I've tested myself in certain environments and pushed myself to endurance in the Special Forces. I've taken that and dropped it into what I'm doing now day-to-day.
Summary
A huge thank you to Dean Stott for chatting to us. His story is inspirational and can motivate us to strive for our personal best and to be proud of our successes, however big or small.
Shop Dean's favourite vitamins: