Here at Myvitamins, we know that the busyness and excitement of Christmas can take a toll on your wellbeing.  
We're here with some supplement essentials so you can feel your best throughout the festive season.  
1. Support Your Immunity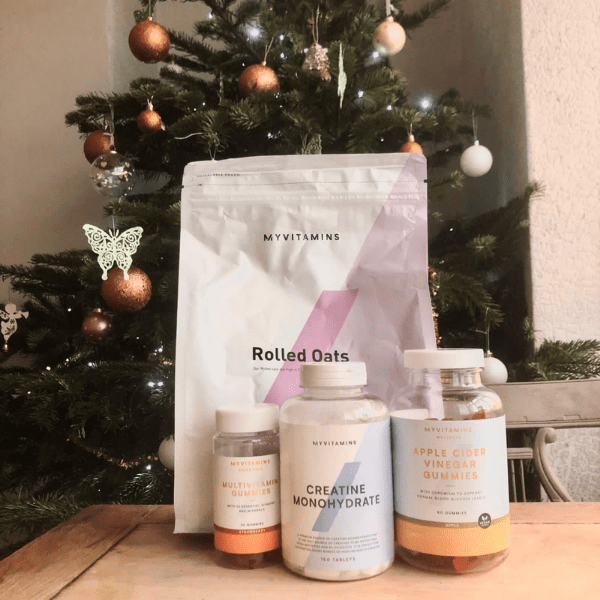 Reaching our daily vitamin intake can feel like a chore, especially during the festive period. Our Essentials range is the perfect way to boost your daily routine anytime, anywhere.  
Myvitamins One For All Tablets are an expert blend of 7 important nutrients including vitamin D to support immune function, (1) vitamin A to promote healthy vision (2) and vitamin B to maintain energy levels. 3 
If you're looking for a tasty way to support your wellbeing, try our Multivitamin Gummies. These Strawberry flavour gummies are formulated with iron to support cell function, (4) biotin to contribute to healthy hair and nails (5) and vitamin D to maintain immune health. 1