We've got exciting news here at Myvitamins with the arrival of our very first Snack Box!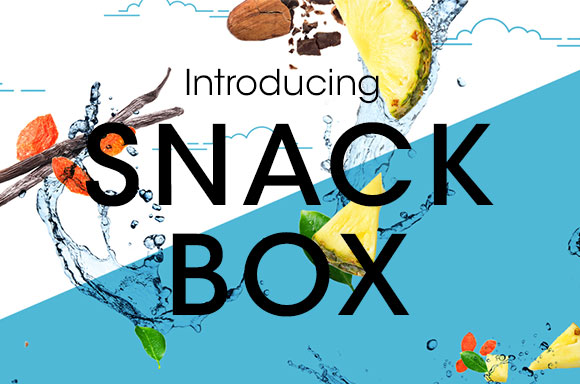 If healthy living is your thing, but you can't resist a yummy afternoon treat, or you simply want to discover new exciting products. We've done all the hard work for you, hand selecting the very best quality innovative products from top treats around the globe.
We"ll pop them in a box and package them up real nice and send them off to you via your local lovely postie ('cos who doesn't love getting post)?!
For our first box, we're offering a limited edition 250 boxes for just £19.99 with FREE DELIVERY! 
What's in the Box?

Producer: Squirrel Sisters
Product: Superfood Bar
Ooh, what is it? : Squirrel Sister bars are perfect for a delicious pre or post workout as well as a healthy sweet treat after a meal. Crumble one on top of a smoothie bowl or porridge too for a cheeky morning perk-up.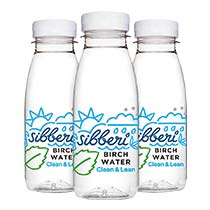 Producer: Sibberi
Product: Birch Tree Water
Ooh, what is it? : For just two to three weeks of the year, hundreds of litres of sap rise daily up through each mature birch tree in preparation for the spring. It tastes a little sweet and beautifully crisp, with a delightful aftertaste of the forest. Low in calories and loved for its cleansing properties Birch Tree is set to be the next Coconut Water in the health drinks market.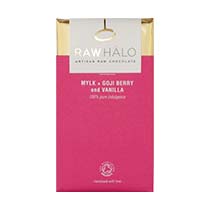 Producer: Raw Halo
Product: Artisan Chocolate
Ooh, what is it? : Raw Halo is an artisan raw chocolate brand experts in the finest organic, refined sugar free, gluten-free and 100% natural Peruvian raw chocolate. Vegan friendly and certified organic, this really is as healthy as chocolate gets.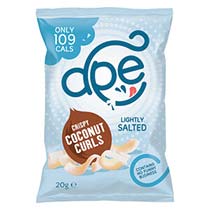 Producer: Ape Snacks
Product: Coconut Curls
Ooh, what is it? : A Myvitamins favourite, Ape Coconut Curls are full of coconutty goodness. Coconuts are high in fibre and these handy snack packs count towards one of your 5-a-day.  To top that off, coconut is a great source of manganese, potassium and copper and supports the body in the absorption of calcium Oh and they taste flipping fantastic!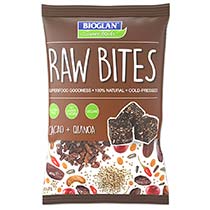 Producer: Bioglan
Product: Bioglan Raw Bites Maca Chia and Peanut
Ooh, what is it? : These tasty, chocolaty little bites are full to the brim with goodness and contain two whole servings of superfoods. All the ingredients in Bioglan Superfoods Raw Bites are 100% natural and they do not use any added flavours – even natural ones!
Producer: Sweet Virtues
Product: Truffles
Ooh, what is it? : Sweet Virtues is an innovative, forward thinking, health-conscious lifestyle brand, conceived out of a fundamental belief in holistic health and wellbeing. They describe their chocolate truffles as 'Superfood Alchemy' and with flavours like Vanilla and Baobab, Maqui Berry and Chia Seed and Lime, we'd have to agree!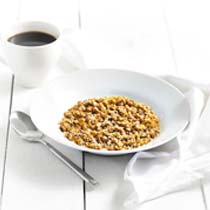 Producer: Exante
Product: Protein Granola
Ooh, what is it? : Boasting 25g of protein per 100g, Exante's protein granola is a delicious, high-protein alternative to your regular sugar -packed supermarket granola. The satisfyingly crunchy oat clusters are perfect paired with Greek yoghurt or skimmed milk for a wholesome , nutritious breakfast or snack.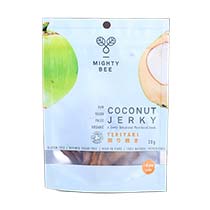 Producer: Mighty Bee
Product: Coconut Jerky
Ooh, what is it? : Perfect for a post-gym snack, each 30g bag of chewy jerky is made from 100g of pure coconut flesh and counts as one of your five a day. Plus, it's full of middle-chain fatty acids, which support a healthy digestive system and are proven to boost your body's metabolism.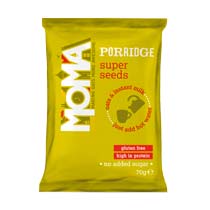 Producer: Moma Foods
Product: Porridge
Ooh, what is it? : Moma's Gluten-free staple morning offering uses a legendary blend of jumbo and fine oats creating a creamy yet chunky texture. Warm those cockles with the most important meal of the day the healthy way. Yum.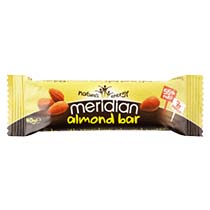 Producer: Meridian
Product: Nut Bar
Ooh, what is it? : Meridian Nut Bars are packed with protein-rich on-the-go goodness and are perfect for a snack on the go. High energy and made from gently roasting the nuts so your protein comes from a natural source.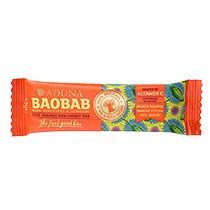 Producer: Aduna
Product: Baobab Bar
Ooh, what is it? : Enjoy a dose of baobab love on-the-go with Aduna's 100% organic raw energy bars, lovingly blended with pineapple and almonds. Winner of 'Best Healthy Snack' at the 2015 Beauty Shortlist Awards and a 2015 Great Taste Award.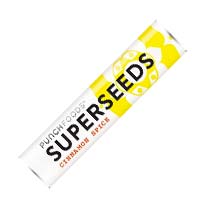 Producer: Punch Foods
Product: Superseeds
Ooh, what is it? : Artisan Seed Mixes made using only the finest 100% natural and organic ingredients 100% Organic, Gluten & Dairy free, and suitable for Vegans.
Feeling hungry already? Like the look of what's inside?
Click here to get your hands on one of 250 limited edition Myvitamins Snack Boxes!
No obligation, just a cheeky one-off treat.