What is protein powder good for? You might have heard a lot about it, how to use it, and where to buy it, but do we actually know what it's good for? And when you think of protein powder, what do you think of? Bulky alpha males in the gym? Or greasy-skinned bodybuilders on platforms? There's a big stereotype around protein supplements, but actually, it's time to rethink.
What Is Protein?
Our body needs several nutrients in order to survive. Protein is one of them. It is made up of amino acids, which our cells need to function. They are essentially the building blocks of life. They produce enzymes and hormones, and grow and repair muscles.
But although these amino acids are so vital to life, our body can't actually produce these amino acids itself. So it's important that we source enough externally.
How Can We Use Protein Powder?
Since protein is involved in the growth and maintenance of muscles, it is popular with active men and women, most commonly in the form of protein shake. Enjoyed before and/or after a workout, a protein shake is a form of powdered protein mixed up with water or milk. It's as simple as that. There is a variety of protein powders out there, from low calorie and vegan-based powders to unflavoured and the more bizarre 'cake batter flavoured'. Yes, that is a real thing! There are also pre-packed protein drinks, which are growing in popularity. UFIT, for example, is a delicious protein packed drink that comes in a range of flavours like 'Iced Latte'.
It is true that these protein products are used by many gym goers and weightlifters to build muscle and promote recovery. But protein shakes, bars, and drinks can also help us to stay fuller for longer and make sure that we reach our daily RDA. With a range of types and flavours, they are a tasty and convenient way to deliver all the protein goodness.
What Is Protein Powder Good For?
Since protein is so fundamental to our being, it has a range of benefits.
It can support our overall health.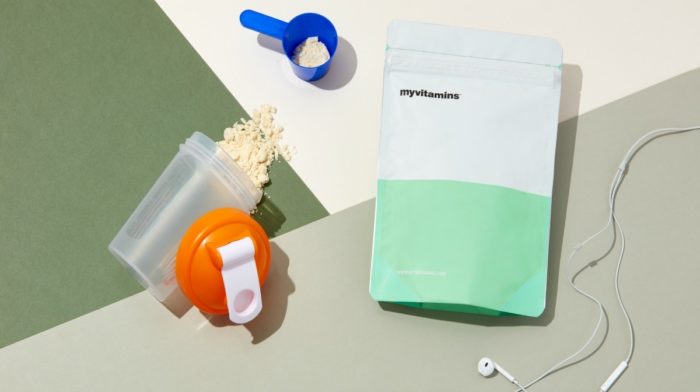 Forget connotations of bulky, muscly men. Ladies, this ones for you.
It can help us to lose weight.
And it can help to prevent disease.
Protein powder can also enhance our baking.
Nutrition And Protein Powder
Protein is one of the essential nutrients that our body needs to survive. But what are the others?