Bioglan Superfoods by Matt Dawson...
Superfoods are natural foods which contain a high concentration of nutrients and phytochemicals that are shown to have health benefits beyond those of 'common' foods. They are the most natural, complete, purest and rawest form of nutrients available and can be conveniently added to your current diet and superpower your mealtimes!

Bioglan Superfoods use the highest quality ingredients in their unique blends and single ingredient products which are better absorbed by your body for the best possible result.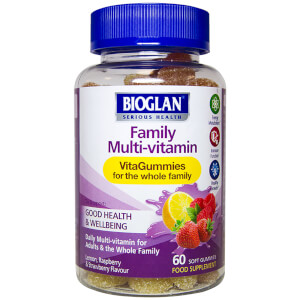 Bioglan Adult Vita Family Multivitamin Gummies - 60 Gummies
Save up to 25% off | PLUS get 50% off using Code: PAYDAY
Save up to 25% off | PLUS get 50% off using Code: PAYDAY
Save up to 25% off | PLUS get <b>50%</b> off using Code: <b>PAYDAY</b>
Shop Now