Craving something sweet? Looking for a delicious dessert? Our no-bake Brownies are the perfect indulgent treat. Whats more, they won't ruin your diet or dent your macros!
They are delicious, moreish, and totally guilt-free! The chocolatey flavour comes enitrely from cacao, which is packed full of minerals and antioxidants. Plus these require absolutely no baking – simply prepare the brownies, leave to set and enjoy!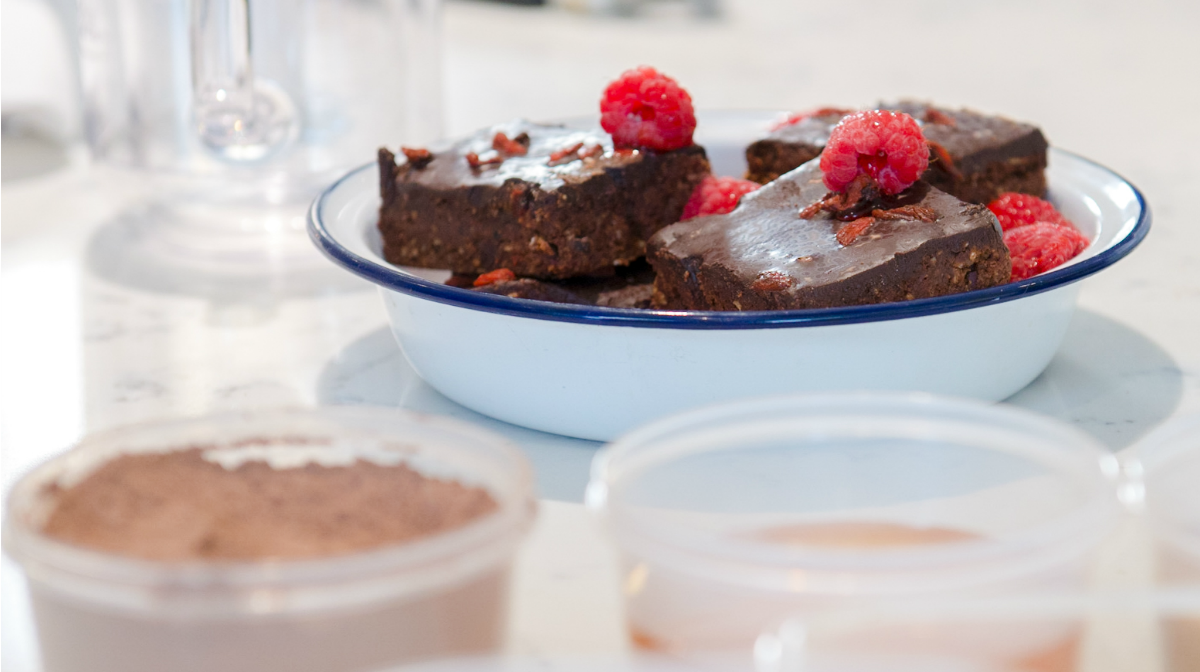 No-Bake Brownie Health Benefits
Our brownies are not only rich in chocolatey flavour, but also packed full of nutritional goodness. According to Healthline (2019), the antioxidants present in cacao have been linked to having several health benefits, including reducing inflammation and improving cholesterol. Some studies have also suggested that the flavanols present in cacao may have mood and brain-function boosting benefits!
Ingredients
Brownies:
Chocolate Topping:
50g – Cacao Liquor Buttons
Instructions
Throw the rolled oats and cacao powder in a food processor and pulse until evenly combined (around 30 seconds).
Next add the apple sauce, honey and peanut butter, mix in with spatula then pulse again until combined.
Add the cacao nibs and 30-50ml of water and pulse again until the mix looks like one big dough ball.
Press this mixture into a lined tin.
Melt the cacao liquor buttons in the microwave with short 30 second blasts on low power, then pour over the brownie and allow to set in a cool place.
Enjoy! – We'll warn you – they won't last long!