What are supplements? We all take them. They come in all shapes, sizes, and flavours from tablets to drinks to bars. They are everywhere, from health shops to corner shops, and even online. But do we actually know what they are and whether we should be taking them?
What Are Supplements?
It's not a trick question. The name might give you a clue. Supplements are a way of supplementing your diet with the nutrients that are missing from it. These nutrients may be minerals, amino acids, or fatty acids that our body can't produce itself and we don't get enough of in our diet. But why is important to supplement our diet with these minerals?
Why Do We Need Them?
Our bodies need a range of nutrients in order to survive. They are central to all bodily process including energy metabolism, cell regeneration. Deficiencies in nutrients can, therefore, affect the ways in which our body functions, or rather doesn't function. So supplementing our diet with nutrients that are missing or in short supply is important.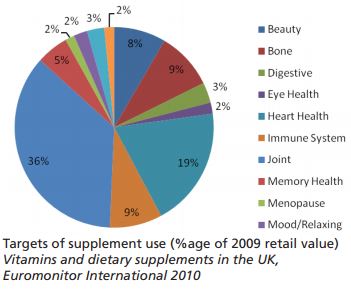 For this reason, supplements are most commonly taken to deal with specific health concerns. The most common example is Iron. A lack of Iron in the body can cause weakness, fatigue, and reduced cognitive function. As such supplementing your diet with Iron tablets can help to support normal levels of the nutrient and alleviate symptoms.
Supplements can be taken to help with a range of health concerns:
They can support your heart health.
They can keep your brain active.
And keep you looking your best.
Nutrition And Supplements
Getting the right nutrients in the right amounts can have a positive effect on your health, so what nutrients should we be supplementing our diets with?
If you are concerned about any health issues in this article, talk to your doctor for advice before starting using supplements.