Last Updated:
06/06/2023
We are proud to announce that we are one of the early adopters in supporting global initiatives to remove plastic waste and support ecosystems. Our commitment to this cause has helped to offset our plastic footprint, and we are excited to share our guide to promoting sustainability.
What Is Plastic Footprint?
Plastic footprint measures the amount of plastic that we use and then throw away, in relation to the environmental damage caused. We are countering our plastic waste by removing or recovering the same volume from the environment.
How Does Plastic Waste Impact Our Environment?
Plastic is difficult to dispose of:
One of the reasons why plastic is so detrimental to the environment is its resistance to discomposure. Plastic waste can take between 20 to 500 years to breakdown, meaning it often accumulates in oceans or landfills. If we burn plastic, it releases toxic pollutants that can harm animals, plants and humans.  
Plastic waste harms animals and their habitats:
It's estimated that 8 million tonnes of plastic waste is released into the ocean each year. (1) This has huge impacts on marine life. Animals can become entangled in plastic, which can trap them and cause starvation or infection. Animals also often confuse plastic bags for food, resulting in digestive problems and choking hazards.  
Plastic is in high demand:

 
Plastic production continues to increase, in an attempt to meet growing customer demand. With Britain producing approximately 1.7 million tonnes of plastic annually, (2) it's essential that our waste is managed sustainably.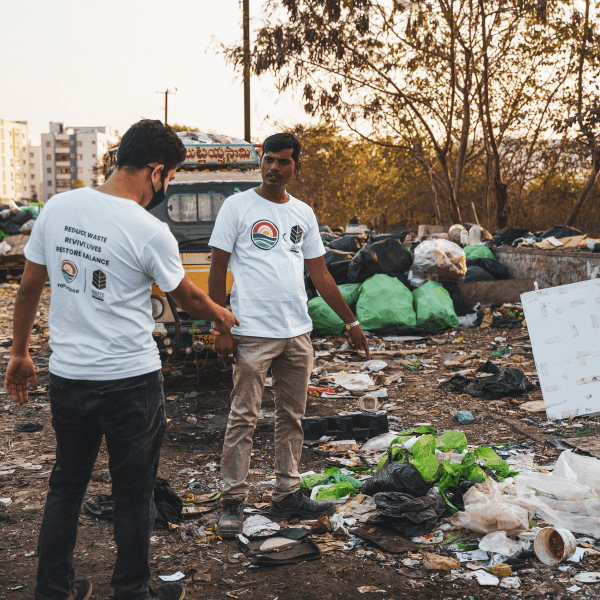 Our rePurpose Partnership
For every product we sell, we donate a percentage to our rePurpose partnership project, a new waste management infrastructure in Chennai.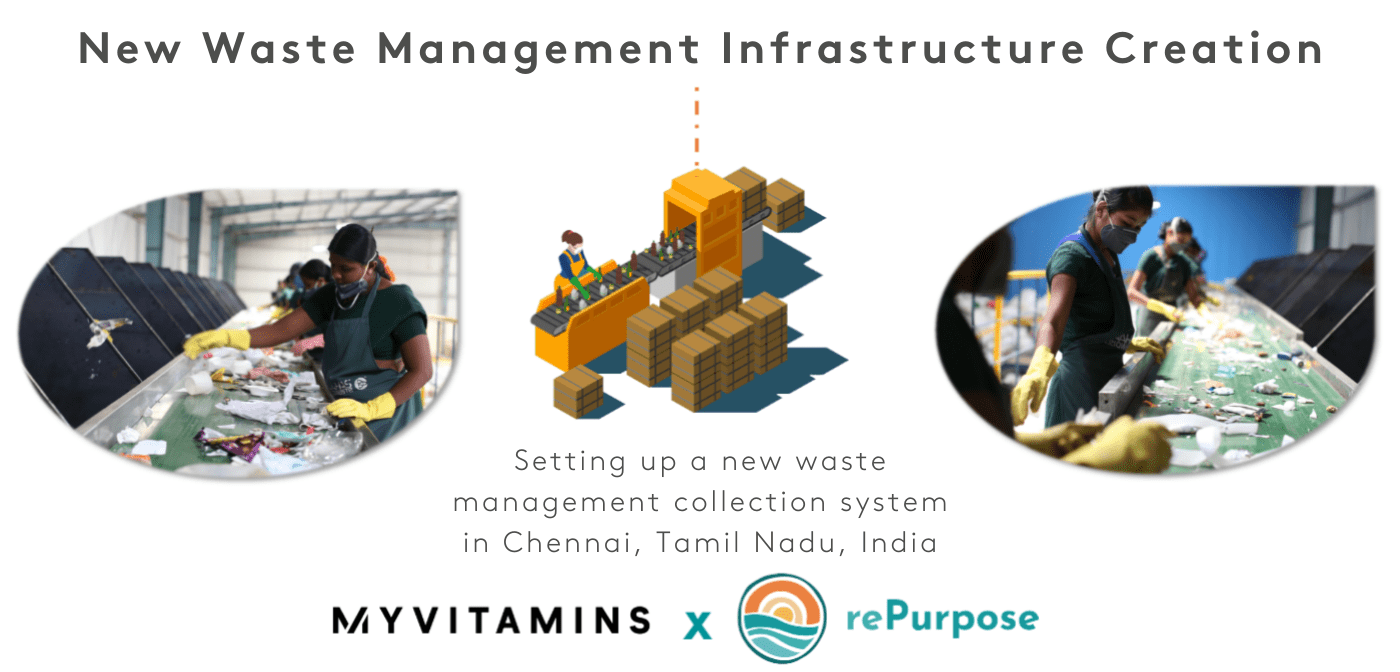 It's important to recognize that plastic waste is not just a global issue, but also one that affects our own communities. In Chennai, as India's second largest plastic polluter, the city generates over 400 tonnes of plastic waste every day, with no proper waste management facilities to handle it. This has led to plastic waste accumulating in the city's gutters and rivers, causing significant environmental and sanitation concerns.
To address this issue, we are funding new waste management infrastructure in Chennai, which will help remove and recover low-value plastic waste from the area. We've collected over 300,000 tonnes of plastic waste, which not only protects marine life in the region but also supports job creation and upskilling opportunities for the city's residents.
As a company that values sustainability and environmental responsibility, our plastic offsetting project is an important step towards a more sustainable world. We believe that promoting health and wellbeing should also include taking care of the environment we live in. To learn more about our commitment to sustainability and other initiatives we support, please visit our blog.