Are you practising self care? Do you even know what it is? Here are my 6 tips to help you show yourself some love.
Why Do We Need Self Care?
Women have it hard. I'm not somebody who advocates self-pity, but if you think about the amount of pressure that women face on a daily, monthly, and yearly basis, it doesn't surprise me that when Friday comes around, many of us want to sit and cry into a glass of vino.
We have more pressure on us than ever to become independent businesswomen, we're often attending after work committees/ groups where we have to plan and organize events (unpaid), We're expected to cook and tidy our homes, and then when babies come along, we have to do all of the above and find the time and energy to love and provide for a new life. That's before I even get started on periods, rapid hormonal changes and the constant burden society has placed on us to compare ourselves to every woman around us.
Now, I can't provide a solution to your endless to-do list, or magically increase the hours in each day; but I want to invite you to the idea of something. Since I welcomed this thing into my life I felt my mental and physical health increase, I was more productive day-to-day, and I was able to give love to myself, and the people around me, more than ever before.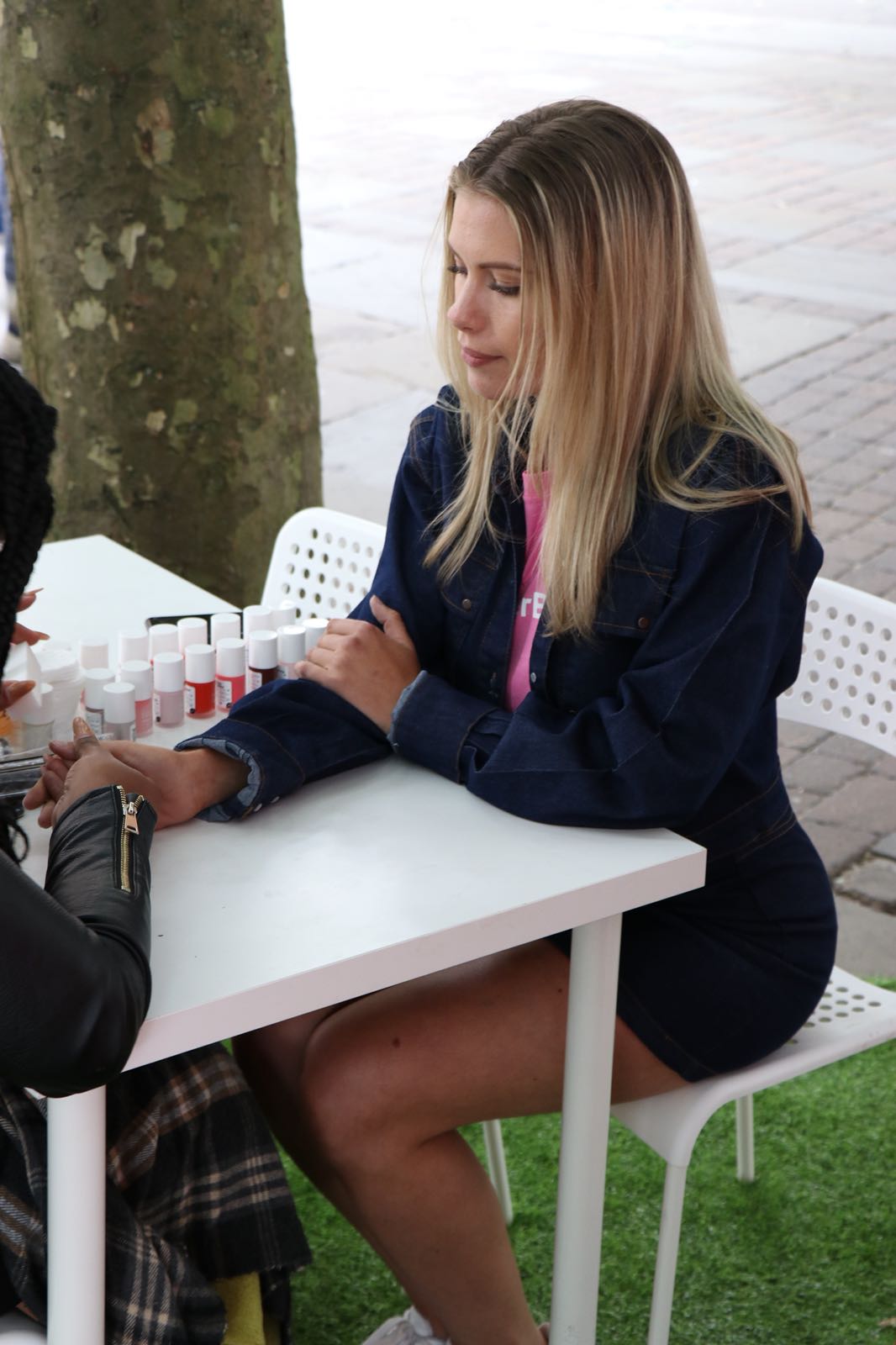 Introducing: SELF CARE
Sometimes it's important for us to give our minds and bodies a break. That's where self care comes in.
As women, we can often feel selfish for giving time and love to ourselves, but believe me when I say a little self-care goes a long way!
How To Practice Self Care
Here is are 6 way that you could show some self care:
Switch off – meaning turn off your phone, your emails, and your mind
Me time – treat yourself by doing something that you enjoy
Nutrition – give your body the right vitamins and minerals
Pamper hour – take a long bubble bath by candlelight
Exercise – get your blood pumping
Say No – free space in your diary and your mind
Practising self-care to me means switching off from the noise of the world and treating myself to some me time. Whether its taking a Magnesium supplement, and getting into an Epson salt bath for the ultimate relaxation OR treating myself to a 'pamper hour' by painting my nails (or getting them done), applying some self tan, putting on a hair and face mask and taking a 'Catwalk queen' supplement for some inner beauty; There is no right or wrong way to do it.
Self Care Challenge
My challenge for you: schedule at least 45 minutes per week into your diary with the title 'Self –care'. Switch your phone onto aeroplane mode, and give your mind and body some love- however that may look to you.  And if you're struggling to do this without a feeling of guilt, repeat this mantra after me: 'I AM WORTHY OF GIVING MYSELF THE LOVE AND NOURISHMENT THAT I DESERVE'.